Family Engagement Part B and C of IDEA
Explore websites, articles/publications, videos and action tools that relate to Family Engagement, supporting educators, parents, guardians and families of children with disabilities. For additional related resources visit the California Department of Education Special Education Family Involvement and Partnerships page.

What is Family Engagement?

Resource and Support Organizations

IEP (Individualized Education Program)

Success in
Education

Secondary
Transition

English Language Learners

Infant/
Toddler

Self / Program
Assessments

E-Learning: Webinar and Video Gallery

LEA Family Engagement Contacts

SELPA Community Advisory Committee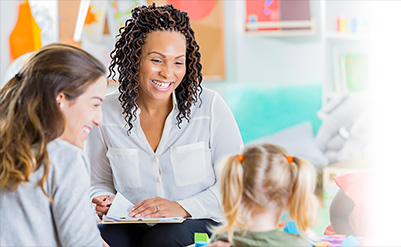 "Research indicates that families' involvement in children's learning and development impacts lifelong health, developmental, and academic outcomes… When families and the programs where children learn work together and support each other in their respective roles, children have more positive attitudes toward school, stay in school longer, have better attendance, and experience more school success."
- US Department of Health and Human Services and the US Department of Education Policy Statement of Family Engagement from the Early Years to the Early Grades