Promoting Well-Being in a High Quality Early Learning Environment (HQELE)
What we have learned from recent brain research, specifically how experiences shape the architecture of the brain, strongly suggests that a High Quality Early Learning Environment can provide the requisite foundational opportunities for young children to strengthen self-regulation through consistent routines and positive relationships. Early childhood professionals provide a unique foundational context for learning that begins by supporting healthy social-emotional development. As increasing attention is now being given to the damaging impact of stress and trauma in the lives of young children, a High Quality Early Learning Environment can promote resilience and well-being, affirm capabilities and competencies and insure a sense of belonging and community for children and teachers alike.
When teachers engage in inquiry and reflection they can increase opportunities to meet the needs of their individual learners. Classroom practices that are inclusive and culturally sensitive best accounts for special learning needs within the Least Restrictive Environment continuum. Considerations must be taken into account for a high-quality workforce, positive relationships, Universal Design, children with IEPs and dual language learners. Careful attention to the content and arrangement of the physical learning environment can support children's decision-making and extend children's engagement with materials, providing teachers with focused time to observe and document children's interests and align the daily curricular offerings with associated learning standards. The specific focus of this tool is to examine key classroom elements that include daily routines, spatial design, furnishings and materials and the documentation of learning processes and outcomes through the physical environment.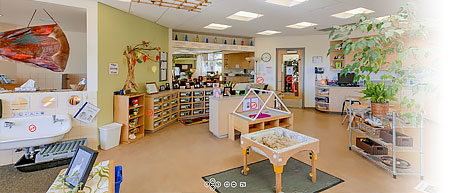 "Creating a welcoming environment is the first step to relationships. It's like going into a department store or local business. You feeling welcome when you walk in is the first step to that relationship; and that relationship will lead to partnerships."
- Teneh Weller, High Expectations Parental Service