Welcome!
Seeds of Partnership assists special educators, administrators, staff, and families involved in programs for children with disabilities. We aim to create or provide avenues and tools to increase improvement of partnerships, provide professional development resources, and tools that will assist LEAs seeking to improve their family engagement program practices and educational outcomes. This project is funded by the California Department of Education (CDE), Special Education Division (SED) and is under the auspices of the Sacramento County Office of Education.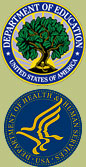 New Joint Policy Statement
Departments of Education (ED) and Health and Human Services (HHS) Release
Policy Statement on Inclusion of Children with Disabilities in Early Childhood Programs
(554k PDF)

Check out this Parent Checklist!
What Parents and Caregivers
Can Ask and Do to Help Children
Thrive at School
(1.5MB PDF)
U.S Department of Education Resource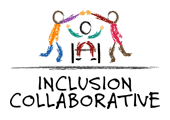 Mark your calendars: October 25-27, 2017
Inclusion Collaborative State Conference 2017

Available Now!
Family Engagement Framework,
CDE 2014
"Having partnerships with families means that various systems—student, family, and school—are aligned and working in concert to support learning."